COFFEE
Foreign. The berries of the Coffee Arabicus. It is a tonic and stimulant, and possesses exhilerant and antisoporific properties. It is good in cases of poisoning by opium and laudanum. It is good for hooping-cough and asthma. It is not suitable where there is a profuse secretion of bile, as it stimulates the system too much.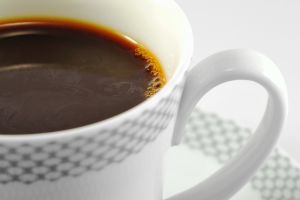 Coffee is far more nutritious than tea. Coffee should be used freshly ground, infused in boiling, and never boiled. It assists digestion, expels wind, and gently promotes urine. It suspends the inclination to sleep, especially when taken at night. It is a first-rate disinfectant. Even the smell of musk and castor, which cannot be overpowered by any other substance, is completely dispelled by the fumes of Coffee — the same remark applies to the odour of assafoetida.

Important Disclaimer: The information contained on this web site is for educational purposes only. It is not intended to diagnose, treat, or cure any diseases. Any information presented is not a substitute for professional medical advice and should not take the place of any prescribed medication. Please do not use this information to diagnose or treat a health problem or disease without consultation with your physician.

This page and the rest of the encyclopedia of medicinal herbs was reproduced from old herbals written in the 1700 and 1800s. They are of historical interest to show the traditional uses of various herbs based on folk medicine and ancient wisdom. However the traditional uses for these herbs have not been confirmed by medical science and in some cases may actually be dangerous. Do not use the these herbs for any use, medicinal or otherwise, without first consulting a qualified doctor.








Browse Herbs Alphabetically: A B C D E F G H I J K L M N O P Q R S T U V W X Y Z



Advertisement