RICE.
Oryza Sativa.—This is a tropical plant, and it is well-known. As an article of food, Rice is very nutritious, easily digested, and therefore suitable for delicate stomachs. As it has no laxative effect, it is very suitable for those persons who have tender bowels. Rice water is good for those whose stomach and bowels are subject to irritation. It should he made in the same way as Barley-water; a little sugar and lemon-peel may be added to improve the flavour, and a little isinglass to render it more astringent. When intended to correct relaxed bowels, it should be used ground. It is not so nutritious as wheat, etcetera., yet it affords sustenance to about three-fourths of the inhabitants of the globe. It should always be well-cooked, otherwise it will not be so digestible. The property of Rice, intending to confine the bowels, renders it a valuable food for sick persons so requiring it. For young persons and invalids, nothing is so good as puddings made of Rice. Softened, and then boiled in milk, and sweetened, it is very agreeable.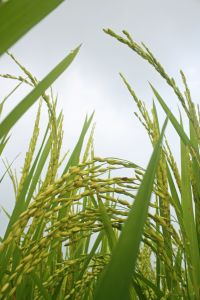 Important Disclaimer: The information contained on this web site is for educational purposes only. It is not intended to diagnose, treat, or cure any diseases. Any information presented is not a substitute for professional medical advice and should not take the place of any prescribed medication. Please do not use this information to diagnose or treat a health problem or disease without consultation with your physician.

This page and the rest of the encyclopedia of medicinal herbs was reproduced from old herbals written in the 1700 and 1800s. They are of historical interest to show the traditional uses of various herbs based on folk medicine and ancient wisdom. However the traditional uses for these herbs have not been confirmed by medical science and in some cases may actually be dangerous. Do not use the these herbs for any use, medicinal or otherwise, without first consulting a qualified doctor.



Browse Herbs Alphabetically: A B C D E F G H I J K L M N O P Q R S T U V W X Y Z



Advertisement