PRUNES
The dried fruit of the Plnm, or Prunus Domestica, of thenatural order Rosaceae. Prunes possess much mucilaginousand saccharine matter. They abate heat, and gently open thebowels, which they perform by lubricating the passages andsoftening the excrement. They are of great service in costiveness, accompanied with heat and irritation, which the more active cathartics would tend to aggravate.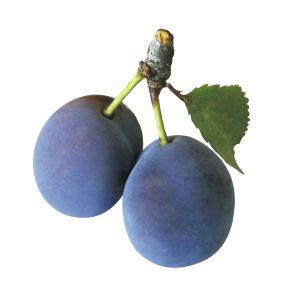 Where prunes are not sufficiently purgative of themselves, their action is promoted by combining with them a little rhubarb, or by putting them in an infusion of Senna, adding a little ginger to prevent flatulency. They form a part of the Lenitive Electuary; and even taken alone, gently, in some constitutions, open the body. The French Prunes are the best.
Important Disclaimer: The information contained on this web site is for educational purposes only. It is not intended to diagnose, treat, or cure any diseases. Any information presented is not a substitute for professional medical advice and should not take the place of any prescribed medication. Please do not use this information to diagnose or treat a health problem or disease without consultation with your physician.

This page and the rest of the encyclopedia of medicinal herbs was reproduced from old herbals written in the 1700 and 1800s. They are of historical interest to show the traditional uses of various herbs based on folk medicine and ancient wisdom. However the traditional uses for these herbs have not been confirmed by medical science and in some cases may actually be dangerous. Do not use the these herbs for any use, medicinal or otherwise, without first consulting a qualified doctor.



Browse Herbs Alphabetically: A B C D E F G H I J K L M N O P Q R S T U V W X Y Z



Advertisement