CAMOMILE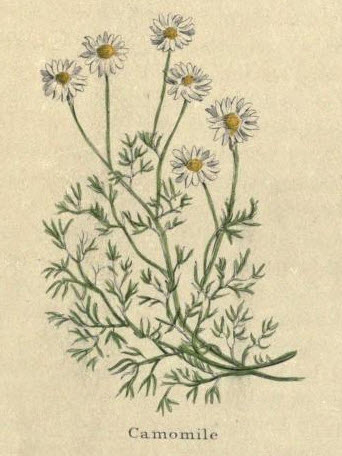 Camomile

Anthemis Nobilis. It is too well known to need description.

A decoction made of Camomile, removes pains and stitches in the side. The dried flowers have stomachic and tonic properties, which renders them very useful in dyspepsia and general debility. The flowers are an excellent remedy in spasmodic diseases, flatulent colics, in suppression of the menstrual discharge, in the vomiting of puerperal women, in the afterpains, in agues, and in typhus fever.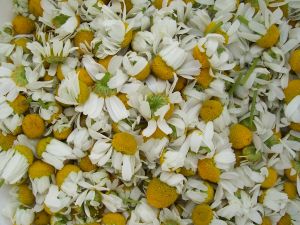 No bitter is so common as the Camomile. Light watery infusions of the flowers are much used to promote, and to assist the operation of other emetics, and strong infusions of it in small doses, from two to four ounces, twice or three times in the day, have been found, when used moderately to be good stomachics, and to assist digestion; and with the addition of a few drops of diluted vitriolic acid, have been effectual in removing feverish complaints, and in inter­mittent fevers. Dr. Morton says that he has cured intermit- tents which resisted Peruvian Bark by giving frequently in the day a scruple of flowers of Camomile in powder, with ten grains of wormwood, and as much diaphoretic antimony. It is good for Liver complaints. The flowers steeped in boiling water make an excellent fomentation for abscesses and inflamed parts, to promote suppuration and relieve pain. Flannels dipped in the hot decoction do as well.

Of the powdered flowers, 5 to 10 grains may be taken; of the Infusion from 1 to 3 ounces; of the Extract, from 5 to 20 grains; distilled water, 1 to 8 drachms ; volatile oil, 1 to 4 drops. Syrup made of the juice of Camomile, with the flowers in white wine, is a remedy against the jaundice and dropsy.

Important Disclaimer: The information contained on this web site is for educational purposes only. It is not intended to diagnose, treat, or cure any diseases. Any information presented is not a substitute for professional medical advice and should not take the place of any prescribed medication. Please do not use this information to diagnose or treat a health problem or disease without consultation with your physician.

This page and the rest of the encyclopedia of medicinal herbs was reproduced from old herbals written in the 1700 and 1800s. They are of historical interest to show the traditional uses of various herbs based on folk medicine and ancient wisdom. However the traditional uses for these herbs have not been confirmed by medical science and in some cases may actually be dangerous. Do not use the these herbs for any use, medicinal or otherwise, without first consulting a qualified doctor.








Browse Herbs Alphabetically: A B C D E F G H I J K L M N O P Q R S T U V W X Y Z



Advertisement