WART CRESSES, OR SWINE'S CRESSES.
Description: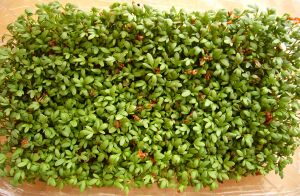 Coronopus. A little wild plant very common about our fields and gardens. It spreads upon the ground. The stalks are five or six inches long; firm, and thick, but usually flat on the earth; very much branched, and full of leaves. The leaves that rise immediately from the root are long, and deeply divided : and those on the stalks resemble them, only they are smaller: they are of a deep glossy green colour, and not at all hairy. The flowers are small and white; they stand at the tops of the branches, and among the leaves; the seed-vessels are small and rough.
Herbal Remedies and Medicinal Uses of Wart cress:
This is an excellent diuretic, safe and yet very powerful. It is an ingredient in Mrs. Stephens' medicine: the juice may be taken; and it is good for the jaundice, and against all inward obstructions, and against the scurvy; the leaves may also be eaten as salad, or dried and given in decoction.
Important Disclaimer: The information contained on this web site is for educational purposes only. It is not intended to diagnose, treat, or cure any diseases. Any information presented is not a substitute for professional medical advice and should not take the place of any prescribed medication. Please do not use this information to diagnose or treat a health problem or disease without consultation with your physician.

This page and the rest of the encyclopedia of medicinal herbs was reproduced from old herbals written in the 1700 and 1800s. They are of historical interest to show the traditional uses of various herbs based on folk medicine and ancient wisdom. However the traditional uses for these herbs have not been confirmed by medical science and in some cases may actually be dangerous. Do not use the these herbs for any use, medicinal or otherwise, without first consulting a qualified doctor.



Browse Herbs Alphabetically: A B C D E F G H I J K L M N O P Q R S T U V W X Y Z



Advertisement