ELM
Herbal Remedies and Medicinal Uses of Elm:
The leaves bruised and applied, heal green wounds. The leaves or the bark used with vinegar, cure scurvy. The decoction of the leaves, bark, or root, as a wash, heals broken bones. The water that is found in the bladder on the leaves, while it is fresh, is very effectual to cleanse the skin, and make it fair; and if cloths be often wet therein, and applied to the ruptures of children, it heals them, if they be well bound up with a truss.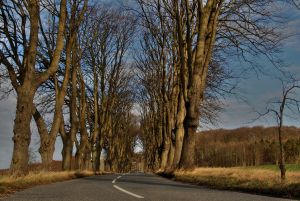 The decoction of the bark of the root as a fomentation, softens hard tumours, and the shrinking of the sinews. The roots of the Elm boiled for a long time in water, and the fat scummed off the top, and applied to the head is a cure for baldness. The bark ground with brine and pickle, until it comes to the form of a poultice, and laid on the place pained with the gout, gives great case. The decoction of the bark in water is excellent to bathe such places as have been burnt with fire. It is one of the best gargles for a sore throat: it should be the inner bark, and it should be sweetened with honey.
Important Disclaimer: The information contained on this web site is for educational purposes only. It is not intended to diagnose, treat, or cure any diseases. Any information presented is not a substitute for professional medical advice and should not take the place of any prescribed medication. Please do not use this information to diagnose or treat a health problem or disease without consultation with your physician.

This page and the rest of the encyclopedia of medicinal herbs was reproduced from old herbals written in the 1700 and 1800s. They are of historical interest to show the traditional uses of various herbs based on folk medicine and ancient wisdom. However the traditional uses for these herbs have not been confirmed by medical science and in some cases may actually be dangerous. Do not use the these herbs for any use, medicinal or otherwise, without first consulting a qualified doctor.



Browse Herbs Alphabetically: A B C D E F G H I J K L M N O P Q R S T U V W X Y Z



Advertisement