ARTICHOKE.
Description:

This requires no description. Cynaria. It has good medicinal qualities. The leaves yield a bitter juice, which is diuretic, and useful in dropsy. The fresh root sliced and boiled in water, six ounces to a quart of water, makes a decoction, has been known to cure the jaundice. The following decoction which was long kept a secret by a person at Andover, is said to have carried off the water from several persons in the dropsy.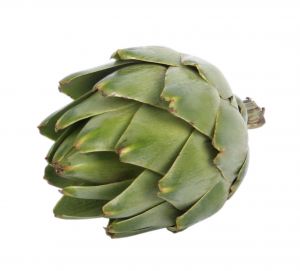 Take off Artichoke leaves and stalks, three handfulls, bruised juniper berries, one quart, a handful of scraped Horse-radish, bruised white mustard-seeds two table-spoonfuls; boil the whole in two gallons of water to one and strain the liquor through a cloth. Half a pint for an adult, morning and evening. Add sugar if required.

Important Disclaimer: The information contained on this web site is for educational purposes only. It is not intended to diagnose, treat, or cure any diseases. Any information presented is not a substitute for professional medical advice and should not take the place of any prescribed medication. Please do not use this information to diagnose or treat a health problem or disease without consultation with your physician.

This page and the rest of the encyclopedia of medicinal herbs was reproduced from old herbals written in the 1700 and 1800s. They are of historical interest to show the traditional uses of various herbs based on folk medicine and ancient wisdom. However the traditional uses for these herbs have not been confirmed by medical science and in some cases may actually be dangerous. Do not use the these herbs for any use, medicinal or otherwise, without first consulting a qualified doctor.








Browse Herbs Alphabetically: A B C D E F G H I J K L M N O P Q R S T U V W X Y Z



Advertisement