ARRACH, WILD AND STINKING.
Description: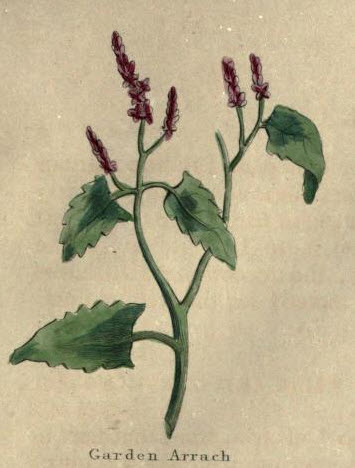 Arach


Arrach is also called Dog's Arrach, Goat's Arrach, and stinking Motherwort. It has small and roundish leaves, of a dusky mealy colour, growing on slender stalks that spread on the ground, with small flowers in clusters set with the leaves, which leave small seeds. It is an annual, and smells like rotten fish, or something worse. It usually grows upon dung hills, and flowers in June and July, and the seed is soon ripe afterwards.
Herbal Remedies and Medicinal Uses of Arrach:

—Stinking Arrach is a valuable medicine for diseases of the womb, especially those which produce hard labour in child-birth; for it cleanses and strengthens the womb, and cures barrenness. It promotes and moderates the menses. In these respects it is very valuable. The best way of using it is to make it into a syrup, by sugar or honey.

Important Disclaimer: The information contained on this web site is for educational purposes only. It is not intended to diagnose, treat, or cure any diseases. Any information presented is not a substitute for professional medical advice and should not take the place of any prescribed medication. Please do not use this information to diagnose or treat a health problem or disease without consultation with your physician.

This page and the rest of the encyclopedia of medicinal herbs was reproduced from old herbals written in the 1700 and 1800s. They are of historical interest to show the traditional uses of various herbs based on folk medicine and ancient wisdom. However the traditional uses for these herbs have not been confirmed by medical science and in some cases may actually be dangerous. Do not use the these herbs for any use, medicinal or otherwise, without first consulting a qualified doctor.








Browse Herbs Alphabetically: A B C D E F G H I J K L M N O P Q R S T U V W X Y Z



Advertisement